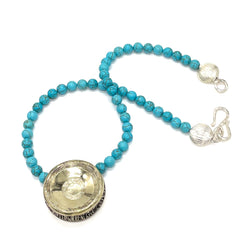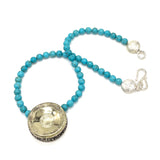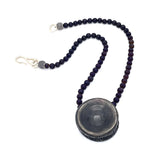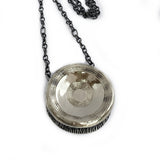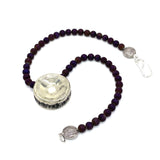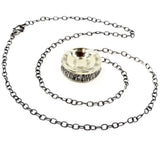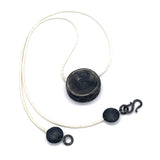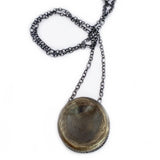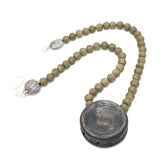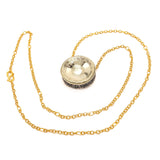 Shark Vertebrae Pendant Necklace
This cylindrical cartilaginous "bone" is the force behind the shark. Thousands of years ago indigenous people used them as adornment and thousands of years later, they continue as adornment.  Hand forged and paired with semi-precious stones that incorporate the colors from the island. Available in multiple finishes.

Please note that beaded necklaces are all strung by hand in our studio and the beads and bead color may vary from those in the pictures. Please contact our associates at 912-634-8875 if you have any questions or a specific bead you would like.