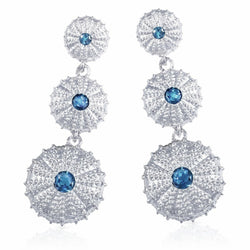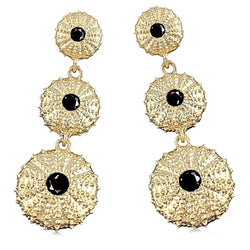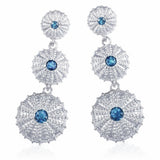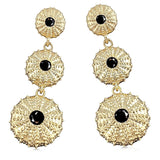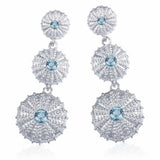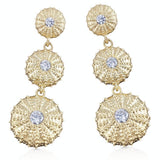 Sea Urchin Earrings - Triple
Inspired by the sea urchins from Cape Elizabeth Maine, these earrings are the perfect combination of elegance and simplicity.
There is no more beautiful pattern than that of the sea urchin.  Cast in 14k and silver and combined with semi-precious stones in the center are exquisite as earrings or a pendant necklace.