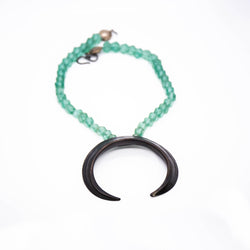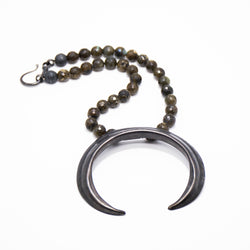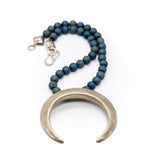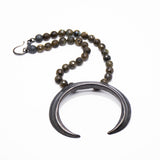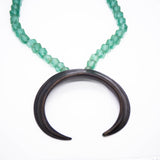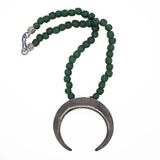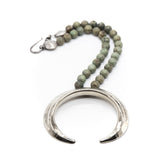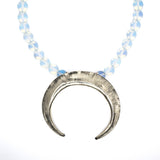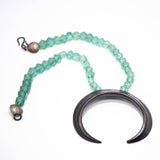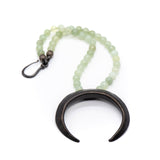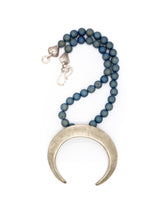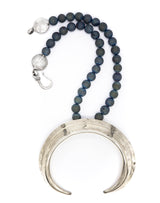 Boars Tusk Pendant Necklace - Alpaca
The perfect arc of Boar's tusk and its use as an adornment dates back to the time when the Timiqua inhabited Cumberland.  Hand forged and paired with semi-precious stones that incorporate the colors from the island.  Available in multiple finishes.
Pendant Size
Small
 

3.25"x 3.75"

Large

3.75"x 4.5"
Please note that beaded necklaces are all strung by hand in our studio and the beads and bead color may vary from those in the pictures. Please contact our associates at 912-634-8875 if you have any questions or a specific bead you would like.